On March 20th, the 5th LED Industry Theme Summit Forum was successfully concluded at Dongli Lake Hotel in Dongli District, Tianjin. The forum was organized by domestic well-known industry research, media organization Gaogong LED and Tianjin Dongli District People's Government, Tianjin. The city's Science and Technology Committee co-hosted nearly 300 industry leaders from across the country to participate in the forum. Speakers include Zhang Youhui, Secretary of Tianjin Dongli District, Chen Yansheng, Chairman of China Lighting Association, and Guan Baiyu, Deputy Inspector of Electronic Information Department of Ministry of Industry and Information Technology. Senior executives from industry bodies and governments, as well as Tang Guoqing, general manager of CREE China Market, Dr. Zong Mingcheng, Director of Solid State Lighting Standardization, Philips Lighting Asia Pacific, Yang Lan, Senior Sales Manager of OSRAM, Sun Hui, GE Systems Engineering Manager, and other international giants. There are many representatives and investors of domestic LED business leaders. This forum attracted nearly 300 high-level representatives from 136 companies in the LED industry in 19 provinces, cities and regions.
The topics of this forum cover the hot topics of current LED industry such as market opportunities, technology trends, and ten cities: semiconductor lighting technology and market forecast, LED street light technology, EMC and patent risks and countermeasures, LED market in 2010 Features and competitive factors, etc., including LED technology and all aspects of the market. Such as: semiconductor lighting technology, market status and prospects; LED lighting and standardization; EMC opportunities and risks; LED street lamp structure and system design; LED corporate financing, listing issues to pay attention to, etc., experts at each meeting, all aspects of the LED industry A thorough and in-depth discussion took place.
Chen Daqing, director of the Tianjin Cityscape and Garden Management Committee, gave a wonderful speech report "Tianjin LED Street Lights Evaluation and Development Trend Research". Chen Daqing pointed out the problems in the LED street light test, analyzed the main fault causes and shared the LEDs. The street lamp bidding case and technical parameters also put forward several personal views. He believes that promoting the improvement of light efficiency is the key to technological development. The light effect of LED light source is the starting point and driving force of LED industry development, which directly affects the energy saving rate, and also affects the government's determination, and affects the investor's recycling cycle and operating profit. He shouted, as anyone in the LED industry, must be clearly aware of: light efficiency, light efficiency, light efficiency.
Chen Daqing, Director of Tianjin Cityscape and Garden Management Committee

LED Profile have flexible size, it is a economical choice and low maintenance cost. LED profile can be divided into surface mounted and recessed mounted. The material is aluminum with oxide surface. The maximun PCB width is 10mm.
Features of LED Profile
Surface Mounted/ Recessed Mounted two types
Flexible size available
Material is aluminum, with oxide surface
Cover material and end cap materail both are PC
This item is an economical choice, low maintenance cost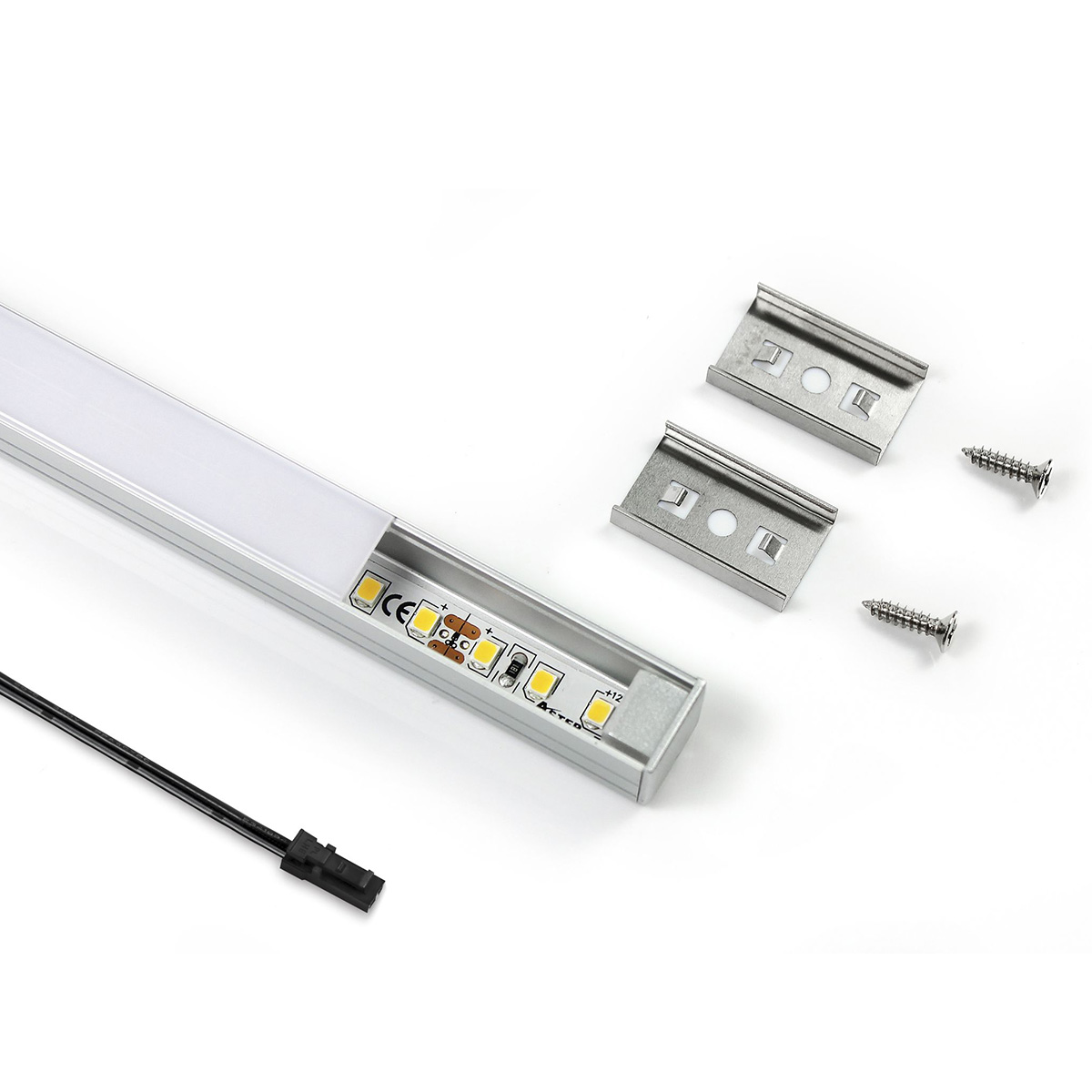 LED Profile
Led Profile,Led Profile Lights,Profile Led Strip Light,Led Strip And Profile
Shenzhen Jedver Smart Lighting Co., Ltd. , http://www.jederwell.com